Teacher Reflections provide a great way to capture your thoughts on how well an activity was received by your students and the quality of the feedback and engagement they provided.
They may be accessed via the "Impact" menu option, located on the menu bar inside Verso.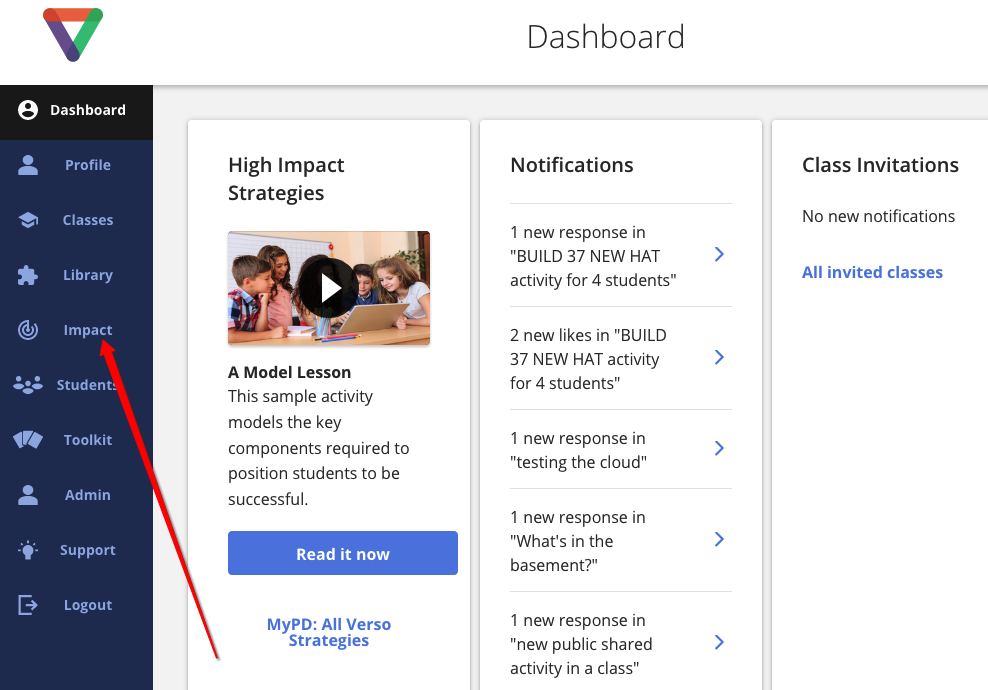 Once you have completed an activity with your students, it status will show green circle to denote the activity has been "Fully Engaged".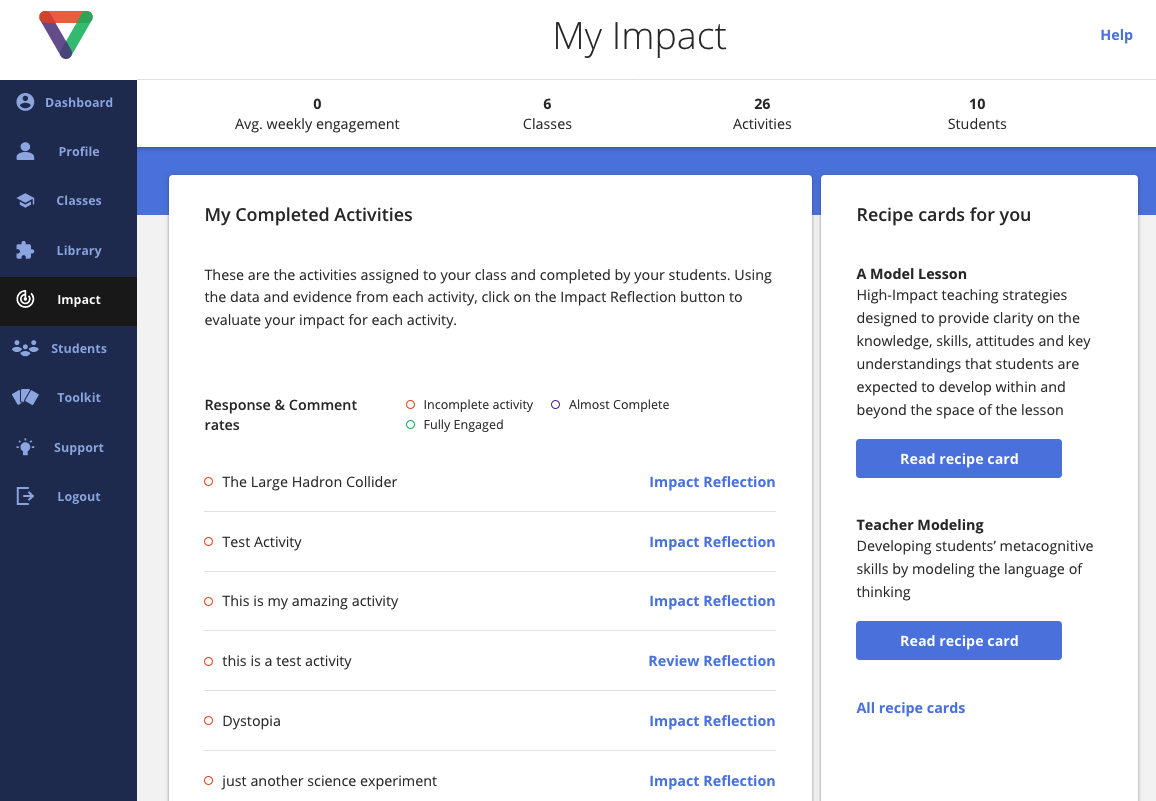 Clicking on the "Impact Reflection" link will pop up a form for you to enter your feedback to be preserved against this activity.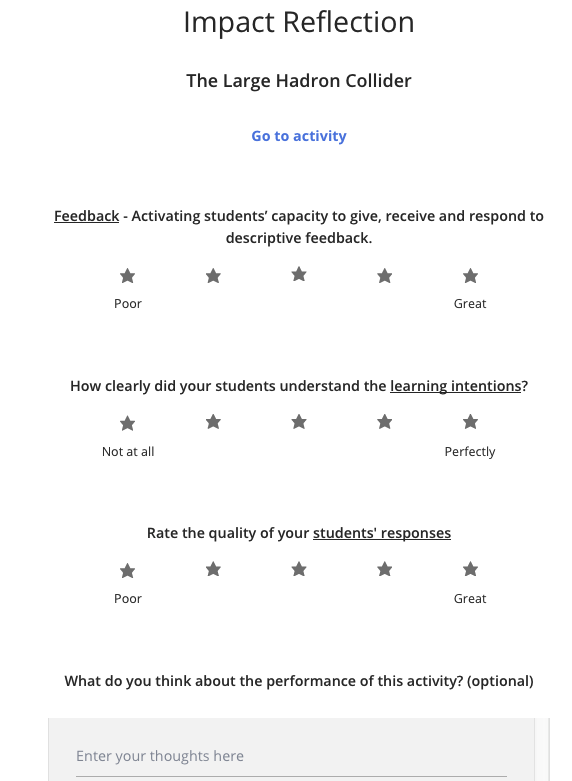 Once an activity has feedback recorded, the "Impact Reflection" link will update to display "Review Reflection" so you may review this data at any time.
You may also choose to forward your activity reflection to a peer to capture their feedback regarding your activity and performance.
---
If you have any questions, or require further assistance, please click here to create a support ticket.