Verso provides teachers with access to high-impact strategies (Recipe Cards), designed to support every student in performing at their best.
Our research-based strategies support teachers in dramatically increasing the quality and quantity of student-to- teacher, and student-to- student engagement, supporting the transition from surface to deep and critical thinking.
High Impact Strategies and Verso Lesson Structures may be accessed directly from the "Toolkit" menu link inside Verso.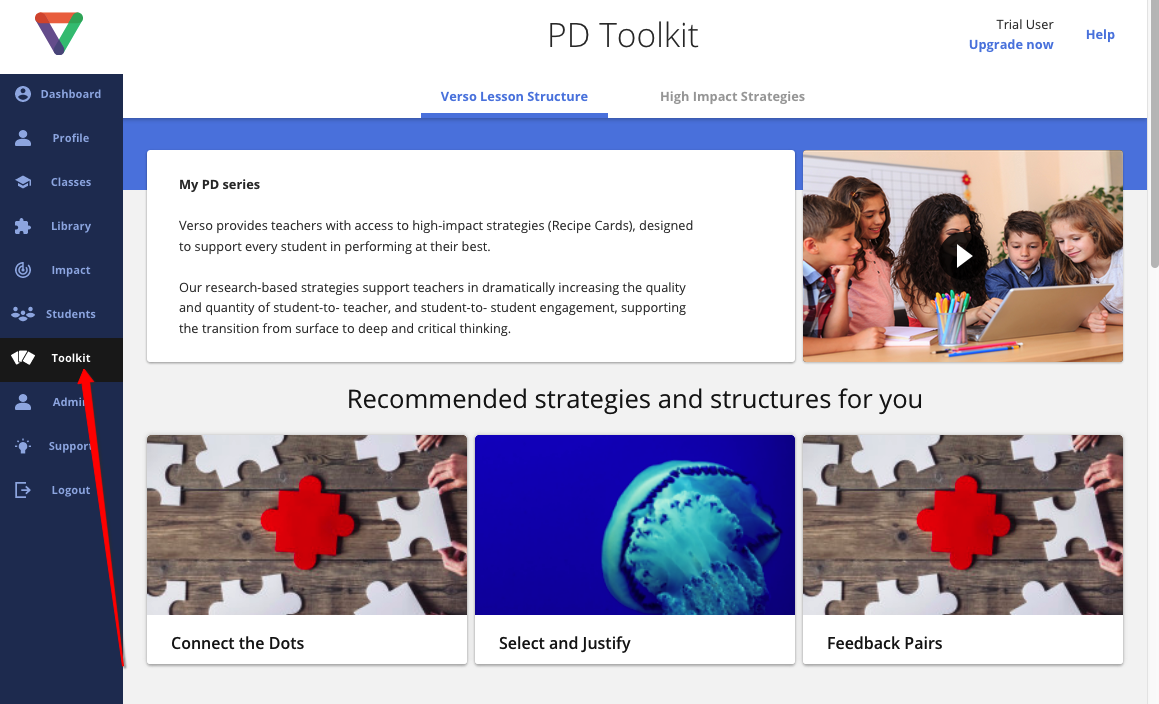 You'll also find more information on our website, at https://versolearning.com/strategies/
If you have any questions, or require further assistance, please click here to create a support ticket.