When a teacher creates an activity, the student must supply the minimum number of responses before they are allowed to view the other students' responses.
By default this is set to 1. If this has been increased by the teacher (in the activity Advanced Options settings), students may need to supply up to 3 responses before they can start to see and comment on their peers work.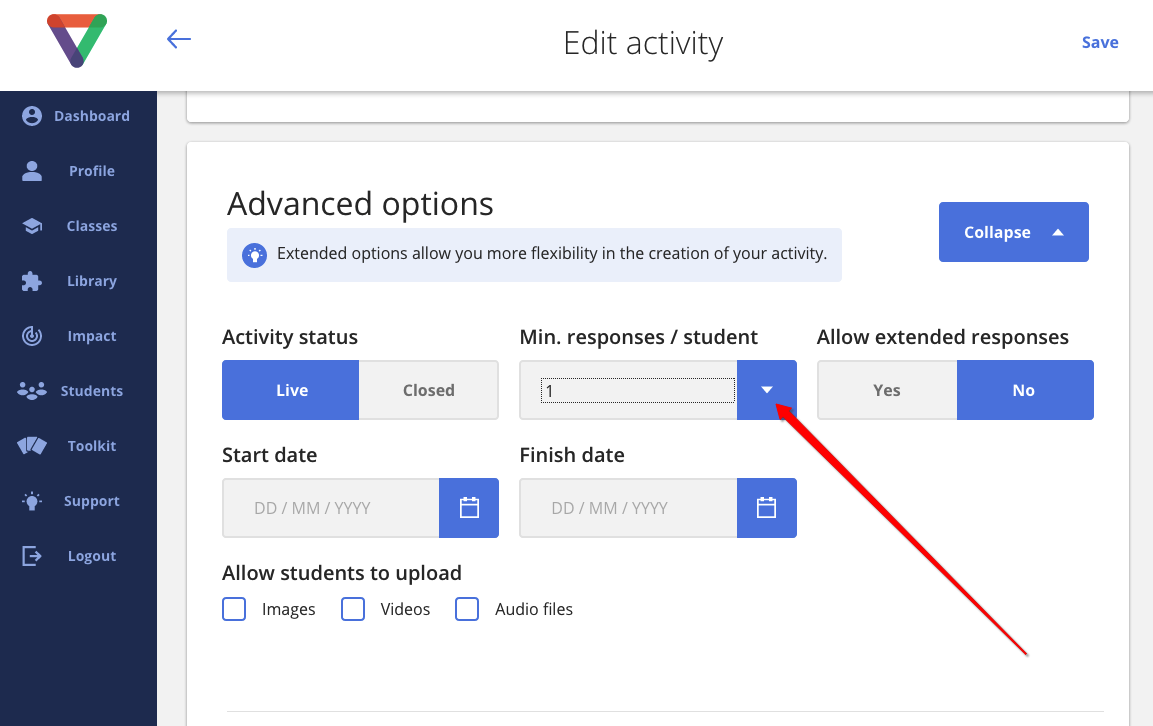 When a student submits a response, there will be a count on the tile, underneath the student's name, showing how many responses have been submitted vs how many are required for the activity. 
In the example below, our student has submitted 2 responses, even though only one was required.

This feature was designed to allow your students to provide multi-part, rather than single answers, before they can unlock the learning community and start commenting on the other students' work.
If you have any questions, or require further assistance, please click here to create a support ticket.