Each class has its own unique code generated automatically upon creation.
Students will need a class code to complete the account sign up process.
Speak to your teacher for the details.
If you need help creating your Verso student account, please refer to support article: Signing up as a Student
Teachers, you will find your class codes at the bottom of each Class Tile on the Classes page in Verso.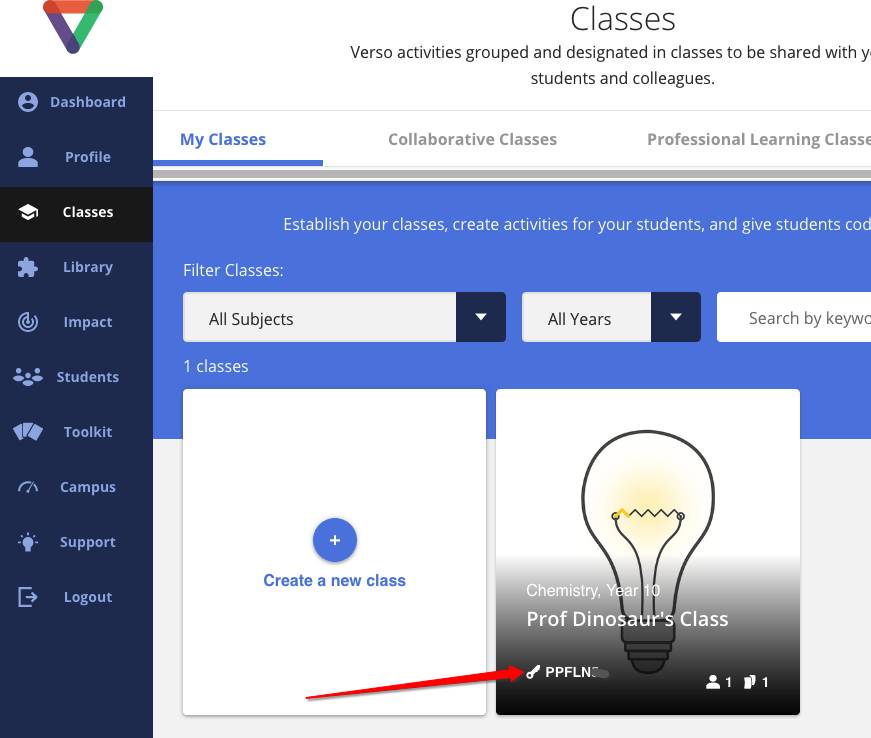 Additionally, when you select a Class from the menu tiles, the code will be displayed in the banner in the top left hand corner.
You can click this link to expand to make it copy/paste-able and more easily visible for sharing via screen-sharing/overhead projectors/external displays.
---
If you have any questions, or require further assistance, please click here to create a support ticket