Teachers may set specific open and close date for activities. This allows a window for students to view and respond, making it handy for setting up a completion deadline or organizing your class content.
Select the desired activity.  You can create or copy a new activity, or edit an existing one in your library or classes.
In the Activity details, scroll down to  "Advanced options" and click "Open".  This will display additional activity creation options.
Use the calendars to choose the OPEN and CLOSE dates for your activity.

Continue creating the activity as normal.  When complete, click the "Create activity" button (or save if you were editing an existing one).
Your activity is now complete.  If you have set the start date into the future the activity will currently be closed, waiting to go live.  If you change your mind, you can immediately toggle it to go live for your students.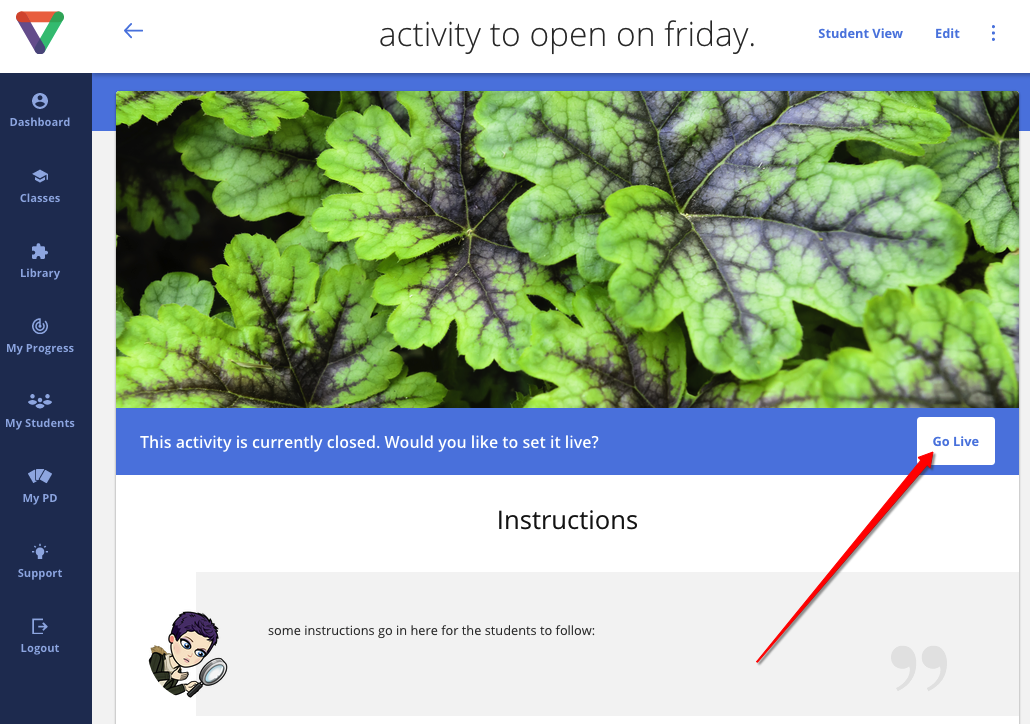 If you have any questions, or require further assistance, please click here to create a support ticket.