A district administrator has the power to approve or deny activities all to be included in the District Library.
To curate your library content, head to the District Library tab in from the Library menu in Verso.
The default view shows all District Activities.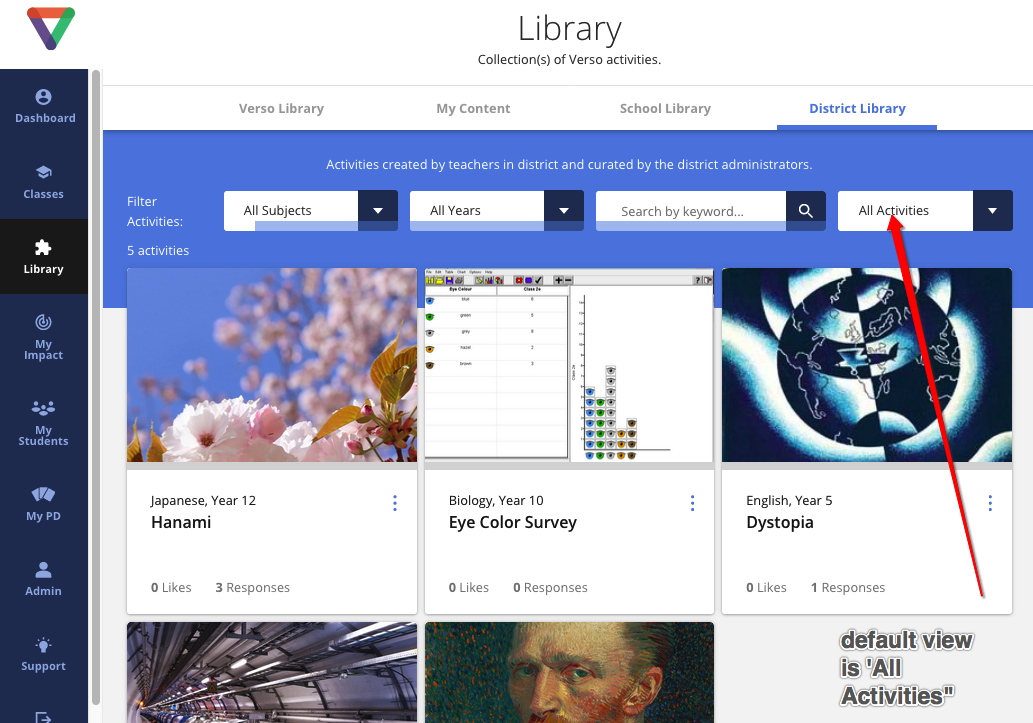 To approve or deny activities that have been submitted:
Click on the filter and change it from All Activities to Pending.  This will filter the others out, leaving you with only the activities requiring your approval.
Select the required activity by clicking the Activity Name on the tile.  The activity details will be displayed.
In the top right hand corner, the options "Approve" and "Deny" will be displayed.      Select the required option. The status will update immediately.
If you need to reverse your decision at a later time, you can simply click the other option to update the activity status instantly.
Return to the Library page, you will now see that the activity status has been updated.  The activity will now be viewable for all teachers in the District.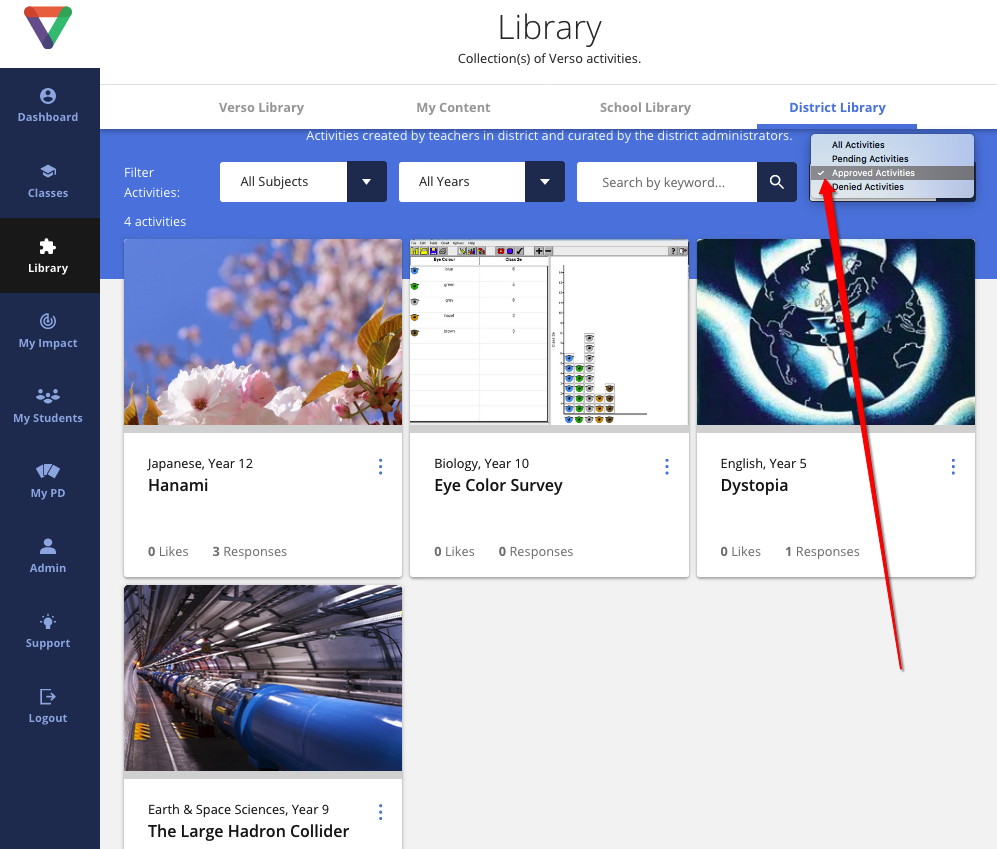 Note:  If you deny an activity, the owner may make any edits required before submitting for your approval again.
If you have any questions, or require further assistance, please click here to create a support ticket.