Once you've created a student reflection, your students will receive a notification on their student dashboard.
If you haven't already, you will now need to share your 6 digit class code with your students, so they may join your class to access your activities and exit slips.
Clicking on the reflection notification will bring up the exit slip details for the student to complete.
The students can provide feedback on if they understood the learning intention, explain what the lesson was about in their own words, what they thought worked well, and how it made them feel.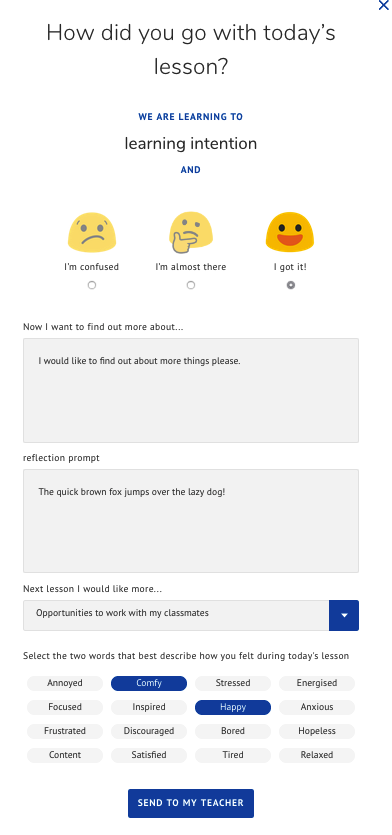 Once they have completed the ticket and clicked "Done" button the student is returned to their Dashboard.
The responses will be available for you to view in your Class statistics panel.
---
If you have any questions, or require further assistance, please click here to create a support ticket.