Once you've received at least one response from your students on your Student Reflection, the option to add a Teacher Discovery will become available.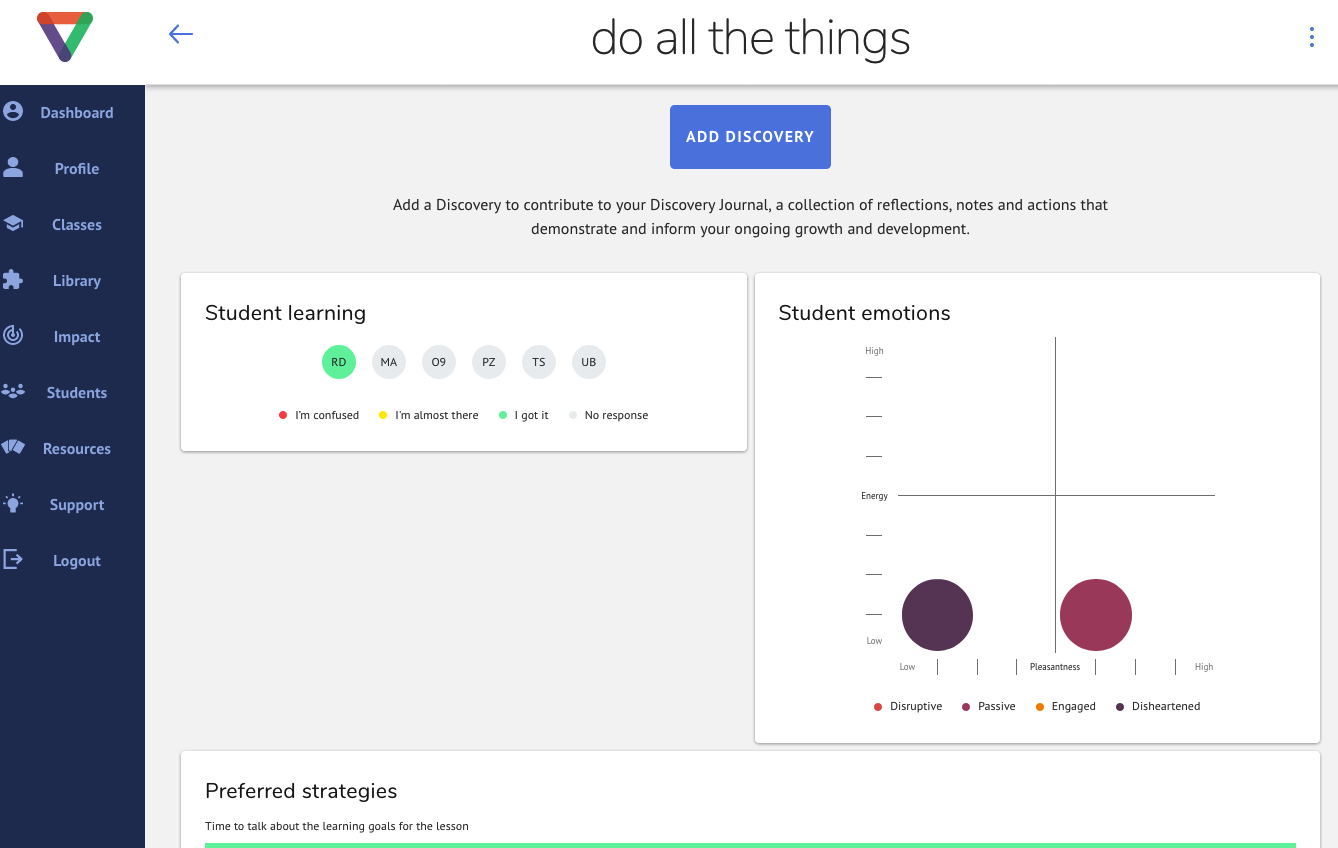 Click the "Add Discovery" button. This will expand to display a new form:

Enter your thoughts and select an option from the list. The options available to you will be based on the professional focus of your class at the time of the reflection creation.
If you have any collaborative teachers in your class, you may wish to share your discovery by ticking the box. This will send them a dashboard notification to view your discovery. Collaborative teachers may also "Like" and leave a comment for you.
Click "Save Discovery". Your completed discovery will be displayed.

You may respond and like any comments you receive from your collaborators. Please note, that once a discovery has received likes or comments from other teachers, it can no longer be deleted.
---
If you have any questions, or require further assistance, please click here to create a support ticket.