Once you've created a Student Reflection, it will be visible for you and your students inside your Class.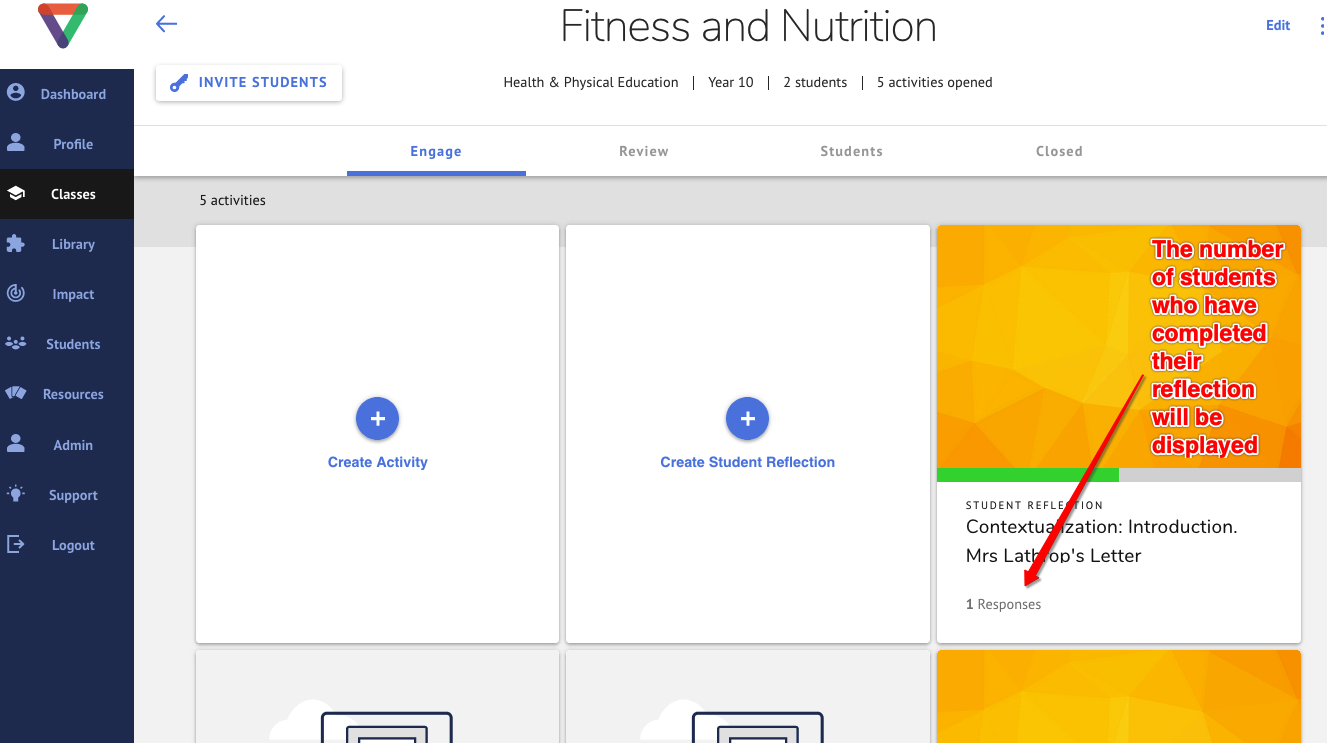 Additionally all Activities and Student Reflections are displayed under the "Review" tab in your class.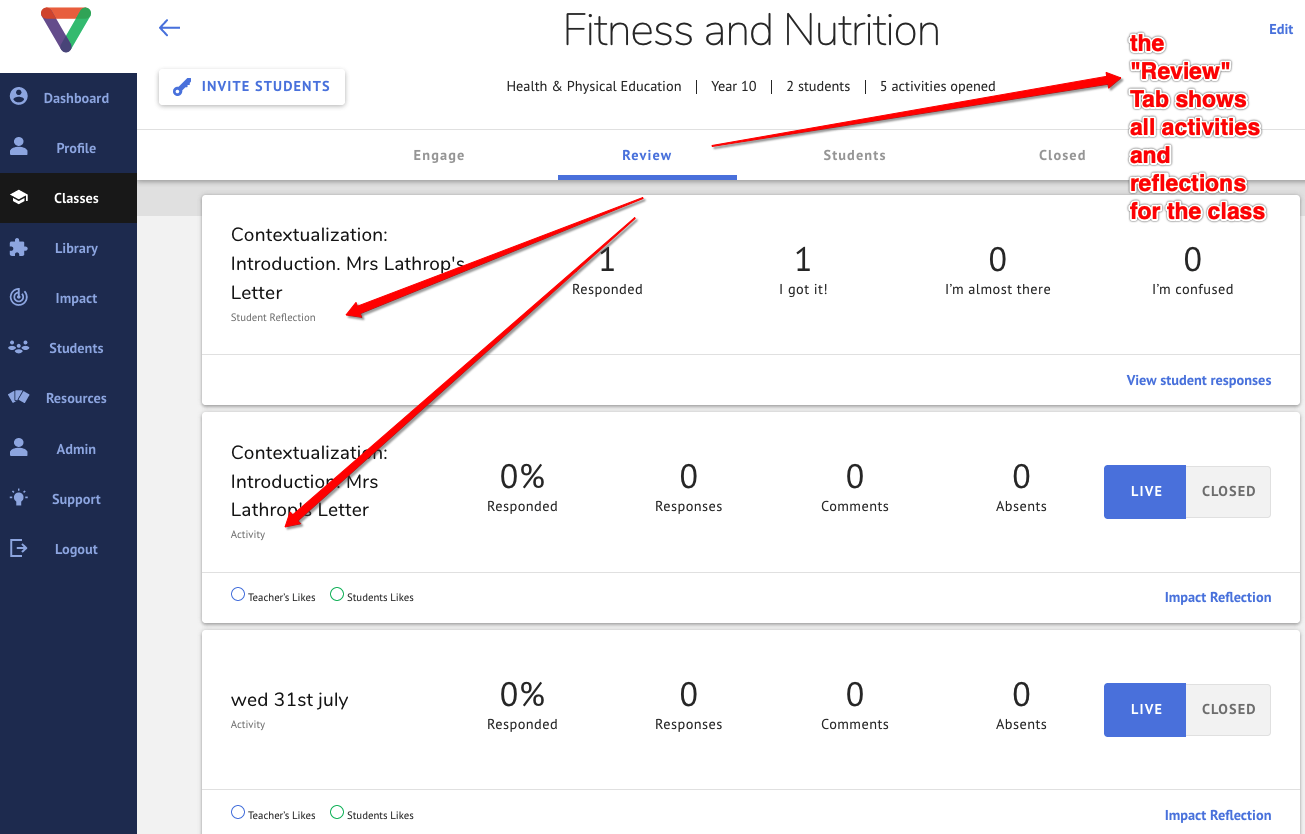 Select the specific Student Reflection you wish to review to display the Student Dashboard.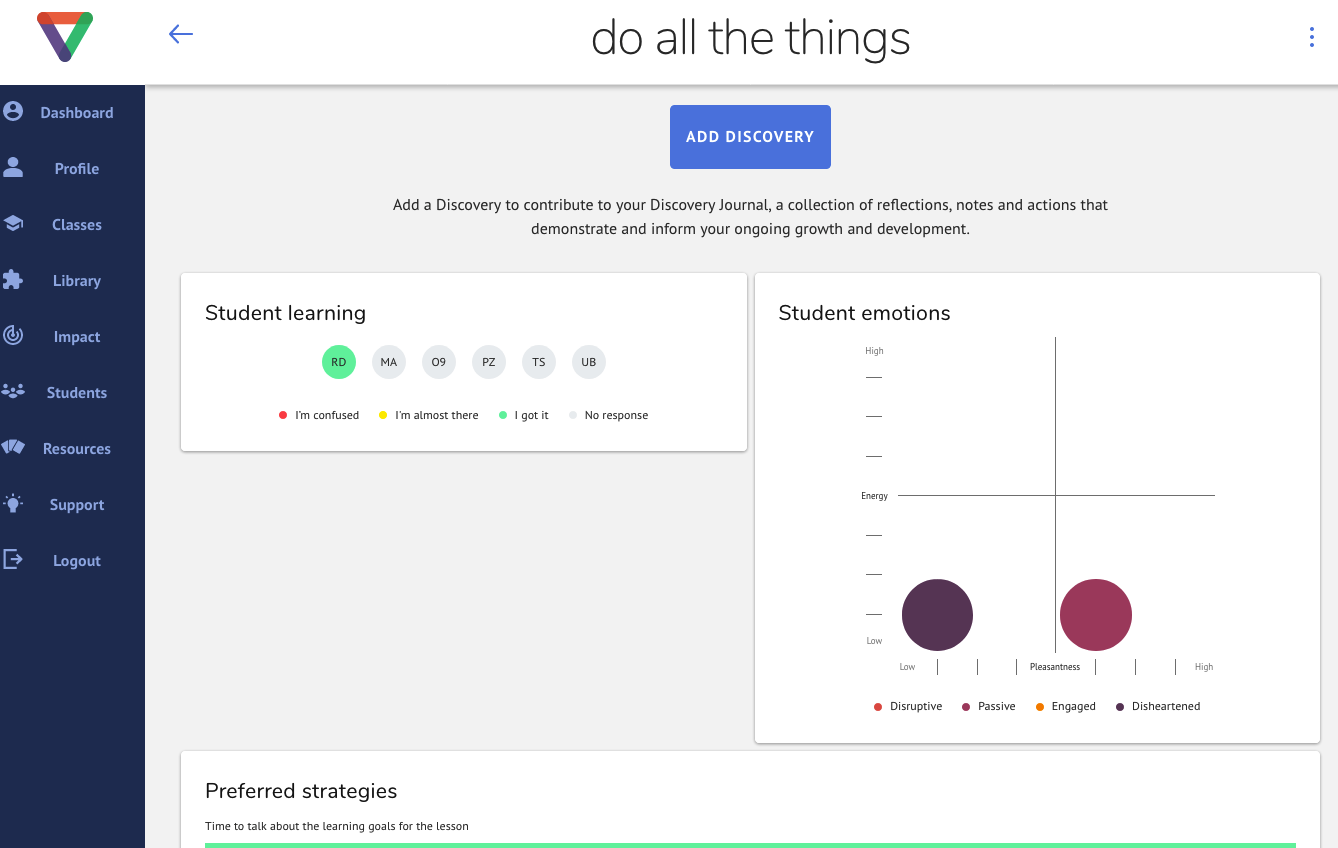 The student dashboard will display the all the student feedback for the reflection.
It also displays at a glance the student emotions, how well the students understood, their preferred strategies and which students are yet to provide a response.
At the top of the Student Reflection dashboard is an option to "Add Discovery". This option is available after the first student response has been received.
For more information about Discoveries, please refer to the help article: How do I create a Discovery
---
If you have any questions, or require further assistance, please click here to create a support ticket.